Papalove's new Surfboard…Jimbo Angel LogoArt Aboard.
Big Thanks to Josh Potter for helping with Laminates and David Barr for shaping another great board.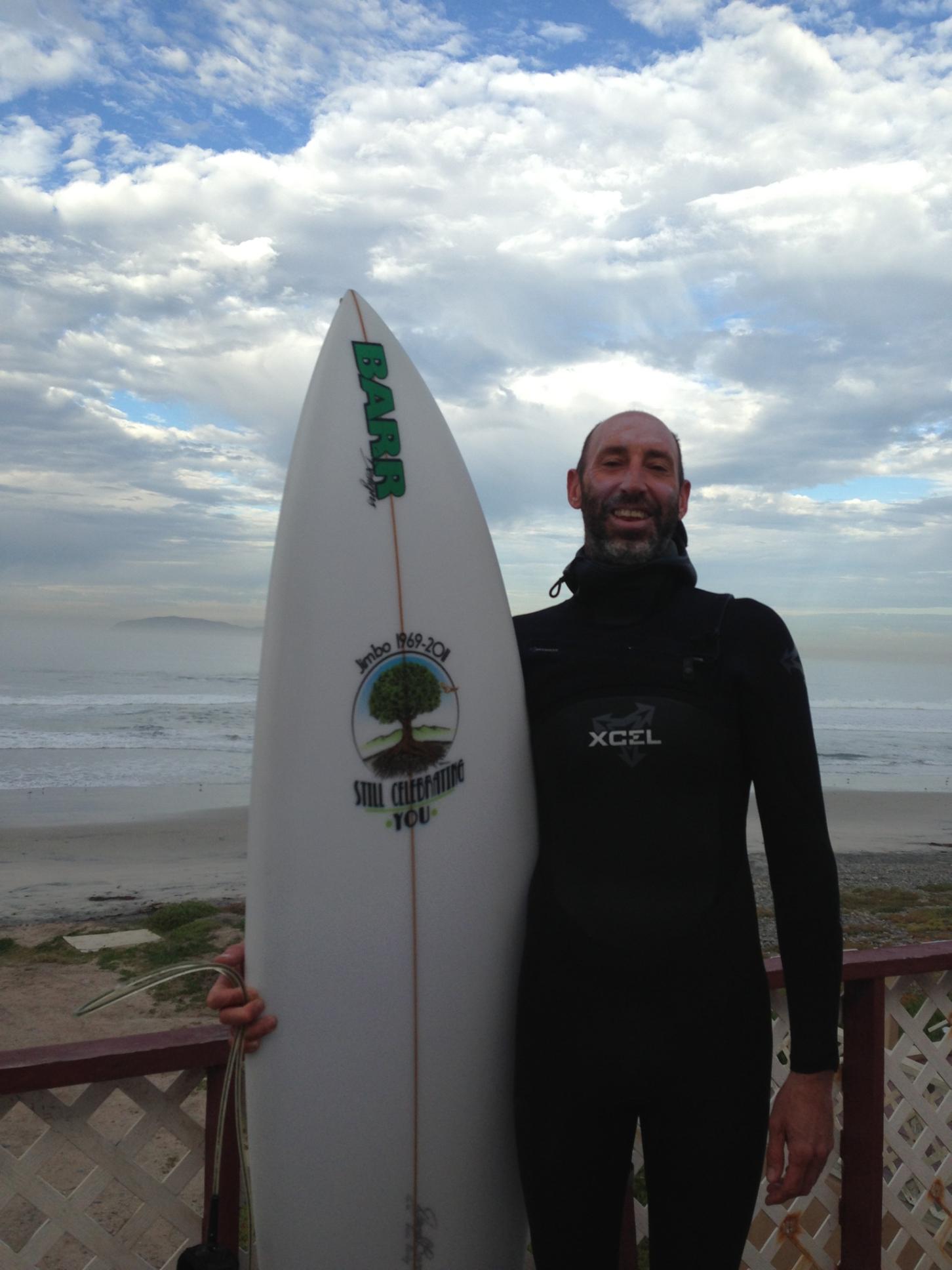 Dawn Patrolling in front of our Miller-Time Surf Pad in Baja Malibu, Mexico.  Jimbo riding the waves "WITH" Papa makes it extra FUN ! 
We are never alone when we INCLUDE our beloved Angels in a our day-to-day activities.